This is another of my movie pick for 2011, The Lincoln Lawyer.
Truly, Matthew McConaughey was born to play the role of Mickey Haller, a criminal defense attorney who operates out of his Lincoln Town car.
Credit:
gokbiloz
The cast is solid and one of my favorites, after Haller, is William H. Macy's Frank Levin, Haller's investigator.
Credit:
gokbiloz
There are lots of twists and turns. This thriller is a must watch!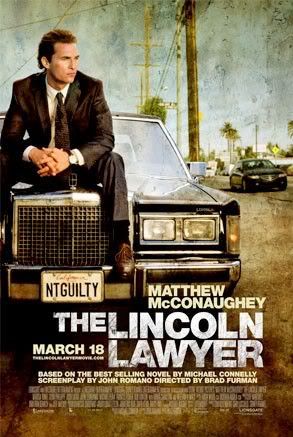 Credit:
bobrulz600
Director: Brad Furman
Stars: Matthew McConaughey, Marisa Tomei
Adapted from the novel by Michael Connelly: The Lincoln Lawyer. **The author was very satisfied with the movie.**