I've been wanting to watch this animated movie for so long. If you haven't watched it yet, wait no longer.
Despicable Me
is so funny, and all the characters are truly lovable. Am I crazy? I've replayed this clip a couple of times.
Agnes has made viewers laughed unexpectedly with her "It's so FLUFFY!!!".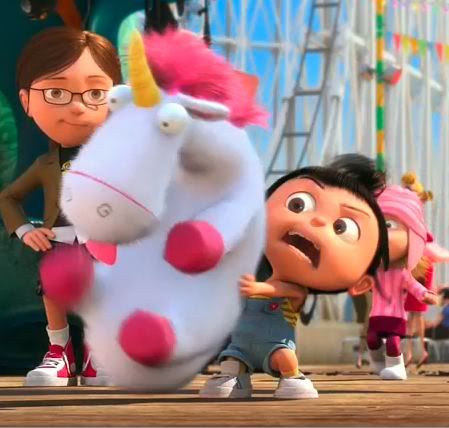 Agnes: "Does this count as annoying?"
The Minions are really adorable creatures.
More cute images:
The girls dyed the dog pink. Awwwww.